Table toppers
Share - WeChat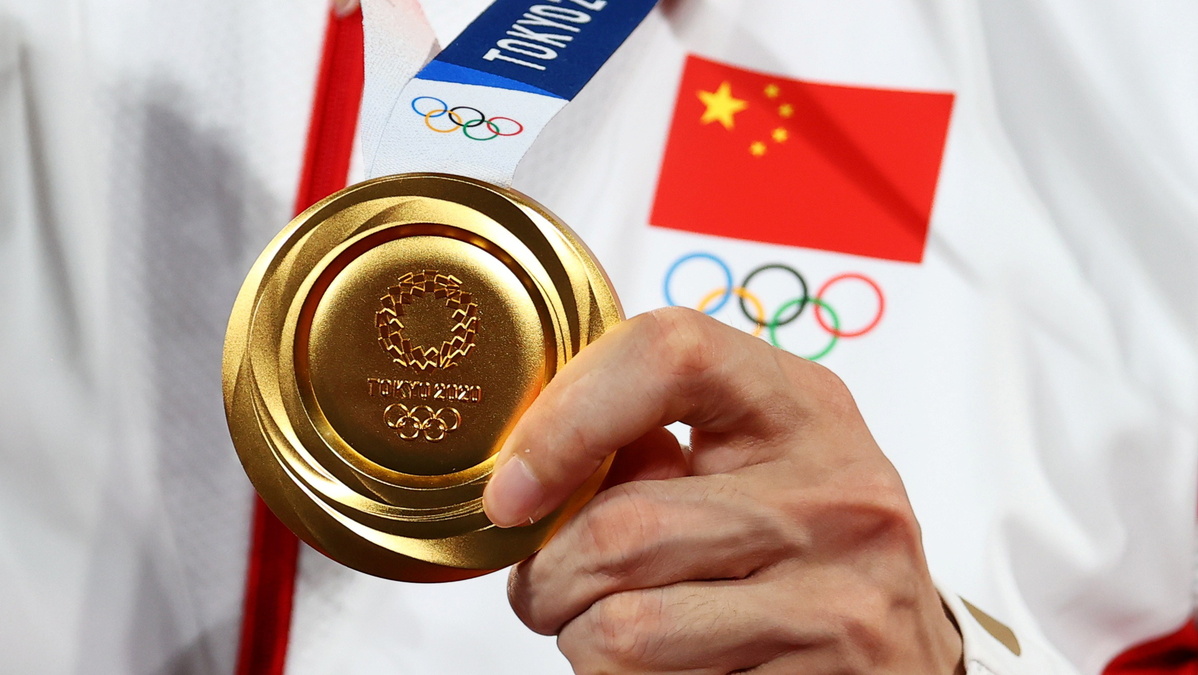 China's paddlers cement global supremacy after hard-fought campaign in Tokyo
Team China proved it is still the undisputed powerhouse of world table tennis by pocketing four of the five golds on offer at the Tokyo Olympics.
Losing out to host Japan in the mixed doubles final was the only blip in an otherwise impeccable campaign at the Games.
Chinese Table Tennis Association president Liu Guoliang, a former two-time Olympic champion, stressed that while China's world-beaters sometimes make their supremacy look easy, maintaining their high standards match after match is anything but straightforward.
"I'm very touched now. Especially after we missed the mixed doubles gold, the entire team has had enormous pressure on its shoulders. Only we know how hard it was," said Liu after China won the men's team gold.
"We have our own goals, and we have been determined to defend China's honor on the table. We have been fighting and preparing for five years. Everyone has made lots of effort. The pressure our players are under is unimaginable for others.
"Under such difficult circumstances, we still showed our strength. We managed to win the four golds: men's and women's singles, as well as the men's and women's team events. We defended our titles, and that proved our efforts have paid off."
China has now collected 32 out of the 37 gold medals on offer since the sport debuted at the Games in 1988. But is China's dominance healthy for the state of the global game?
"The idea that table tennis suffers in other countries if we win too many golds is simply not true. Some people harbor such opinions, but I don't think they are objective," said Liu.
"In soccer and basketball, for instance, European countries and the US are at the top level. But that doesn't mean the Chinese players of these sports will stop trying. Actually, that only motivates us to try even harder.
"In table tennis, Team China has so far enjoyed the best results, but will the Japanese team or the South Korean team stop trying to surpass us? To defeat China, they have to put in years of effort. This is the appeal of competitive sports."