COVID resurgence dents services but biz confidence remains strong
Share - WeChat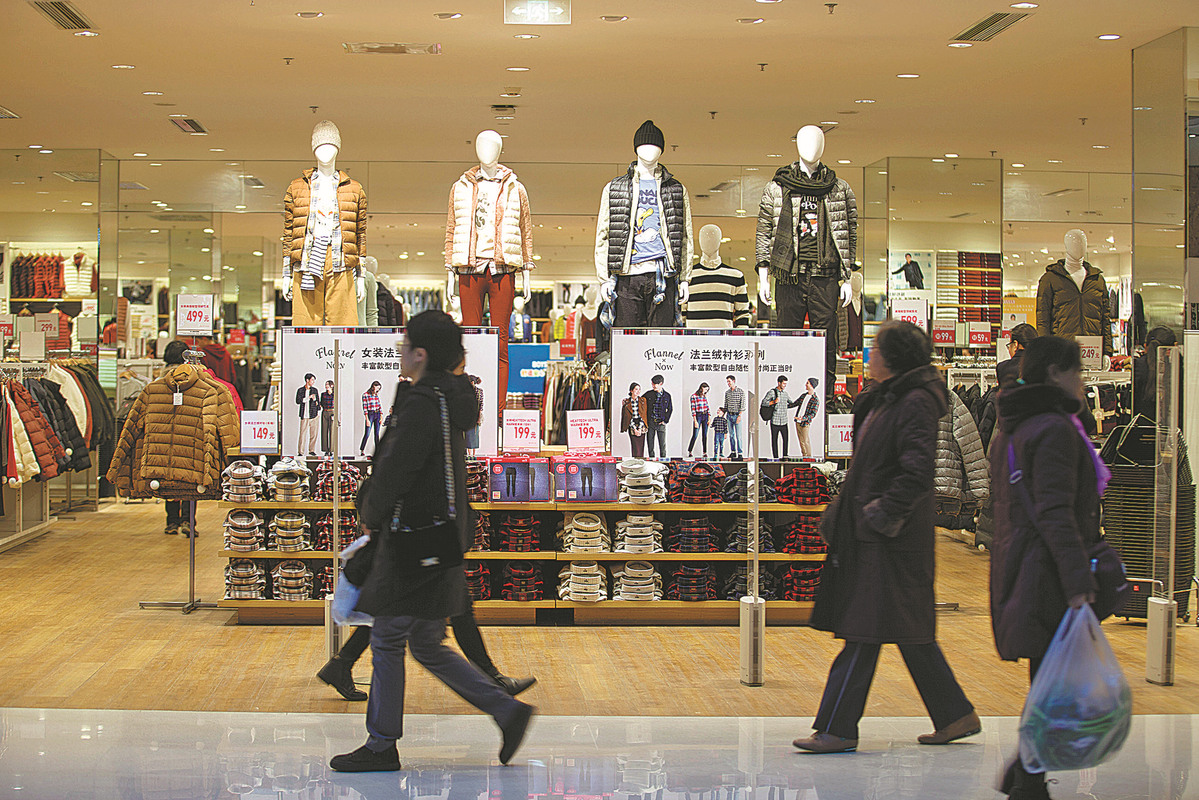 While China's services sector appears to have been dampened a bit by the resurgence of COVID-19 in some parts of the country, overall business confidence remains strong as more policies will be introduced to facilitate the development of small and medium-sized enterprises, according to the latest economic data released by Caixin media group on Friday.
Although the Caixin China General Services Purchasing Managers' Index remained in positive territory at 52.1 in November, it slid from the October level of 53.8. Its rate of expansion was the slowest in the past three months.
The Caixin China General Manufacturing PMI released on Wednesday had also dropped into negative territory to 49.9 in November, down 0.7 percentage point from October.
The lackluster performance of the two indexes dragged the Caixin China General Composite PMI down by 0.3 percentage point to 51.2 in November.
The Caixin November services PMI reading is consistent with the findings of the National Bureau of Statistics, which announced on Tuesday that the country's services PMI fell 0.5 percentage point from October to 51.1 in November. However, the NBS composite PMI was up 1.4 percentage points to 52.2 in November, in contrast to Caixin's.
While still in positive territory, new business orders rose at the slowest rate in three months in November. Companies in the services sector attributed this to COVID-control measures.
The resurgence of COVID-19 cases in some parts of China has affected sales and thus weighed on the performance of economic indicators like services PMI, said Wang Zhe, senior economist at Caixin Insight Group.
Rising prices of raw materials and energy, as well as higher labor costs, burdened service providers. Part of this pressure has been transmitted downstream. Output prices continued to rise. But the readings of input costs have outnumbered that of output prices over the past 14 months, underscoring huge pressure in services, said Wang.
On the other hand, export orders in the services sector increased for the second consecutive month in November, with companies that were surveyed saying demand has been increasing in the overseas market.
Overall, Chinese service providers hold a positive outlook on the country's economic growth, as seen from their capacity expansion and headcount increase. As Caixin discovered, the rate of job creation in the services sector in November was the quickest since May.
As Wang of Caixin explained, policymakers will introduce more measures to facilitate the development of SMEs, which will be their focus in the months to come.
Song Shanshan, economist for HSBC China, agreed that small businesses have been underperforming for the past month, indicating that more targeted support is needed to address the weak link.
Experts from US-based Vanguard Investment Strategy Group wrote in a note on Thursday that a number of Chinese companies, especially SMEs, are now confronted with much liquidity difficulty. Therefore, the regulators are expected to introduce a number of relaxed policies to address this problem.
The State Council, China's Cabinet, released a circular on Nov 22 to improve supportive policies to help SMEs tide over the difficulties. Relief policies have been outlined, including increasing funding support, furthering tax and fee reductions, and providing support with financial policy tools in a flexible and precise manner.